Ira's Birthday Celebration! Thank You For Celebrating!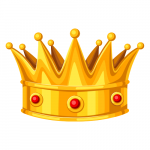 SATURDAY, FEBRUARY 5TH 2022
Come celebrate Ira the Lion as he turns 8! Our own "King of the Campus" will be receiving special gifts and treats at both 12:30pm and 3:30pm. Become a party animal and decorate your own crown to join in the WILD fun at America's Teaching Zoo! 
Ira's Birthday Celebration List of Events:
◊ Doors open at 11:00am
◊ Wildlife Presentation at 12:00pm
◊ Ira the Lion sinks his teeth into his Special Treats at 12:30pm
◊ Training Demonstrations at 1:30pm & 1:45pm
◊ Wildlife Presentation at 2:30pm
◊ More gifts for Ira, the King at 3:30pm
◊ Ira's other Large Carnivore Friends Feeding Demonstration at 3:45pm

ALL DAY - Crown decorating to become a party animal and join in the celebration!