THE FUN AT BOO AT THE ZOO WILL NOW BE 2 WEEKENDS!
October 22nd & 23rd
October 30th & October 31st
Limited number of Tickets will be available at the Gate
11AM - 5:00 PM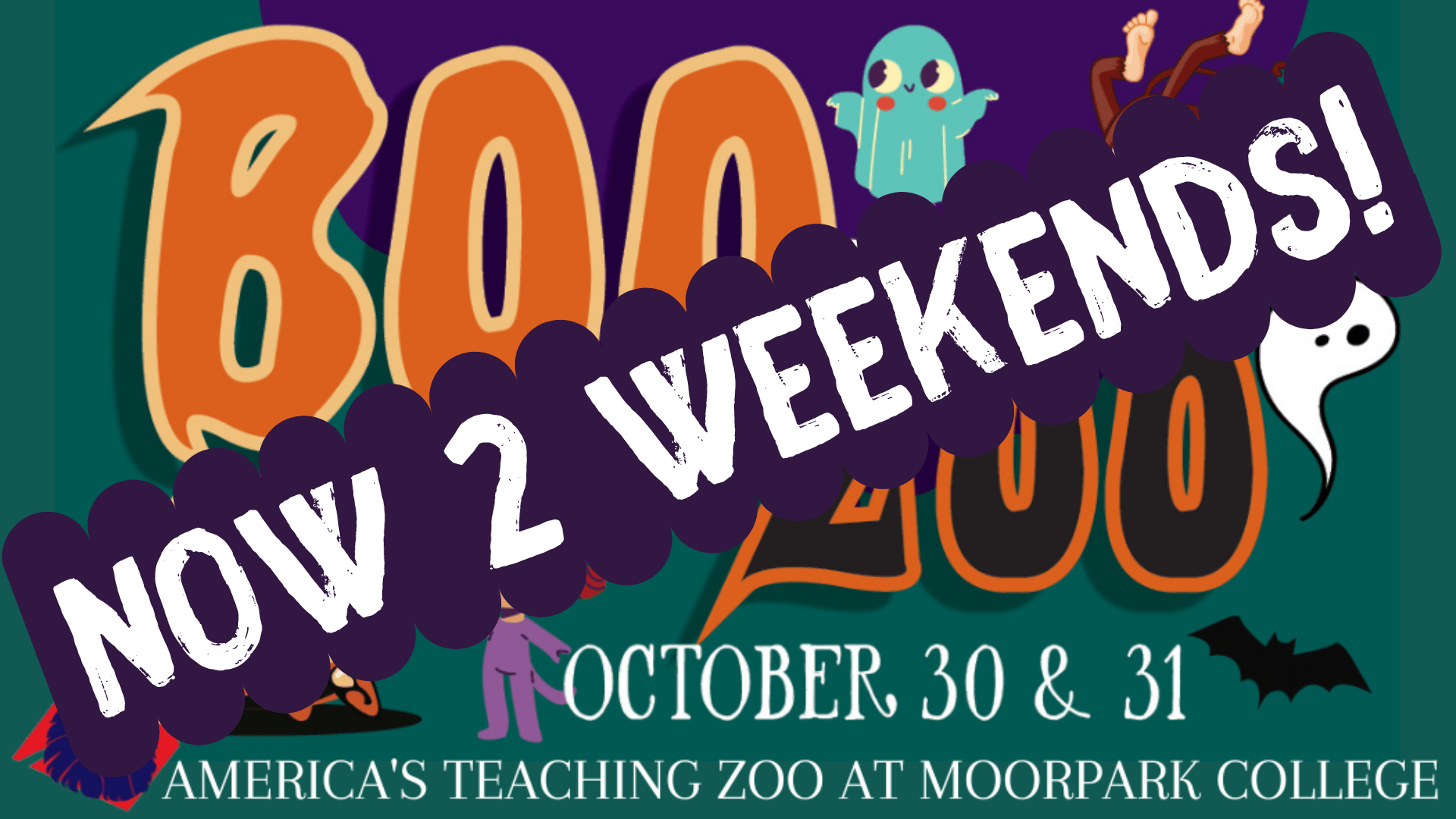 It's going to be a Spooktacular time! 
Presented by the students of the Exotic Animal and Training Management Program and featuring the Animal Ambassadors of America's Teaching Zoo Boo at the Zoo has expanded to 2 weekends! 
Check back for more information. We are going to have some skele-fun!